Creative Copywriter in Saudi Arabia.
My name is Laila Essa. I am a freelance creative copywriter and content writer in Riyadh, Jeddah, Saudi Arabia. I am also providing freelance copywriting and content writing services in Dubai, Abu Dhabi, Sharjah, UAE.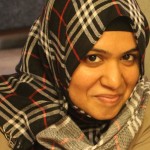 My Copywriting Expertise
Company Profile Content
Website Content
Slogans
Taglines
Social Media Content
Brochure Content
Flyer Content
Articles
SEO Articles and Content
Blog
Video Script
Campaign Content
Brand Name
Brand Story
Packaging Branding
Press Release
Newsletter
Presentation
Experience
Since last 4 years, I am working with agencies, companies and freelancers all over Saudi Arabia (from Dammam to Jeddah and Riyadh), United Arab Emirates (Dubai, Sharjah and Abu Dhabi), United Kingdom for a wide variety of marketing projects.
Who do I work with?
I work with marketing, creative, advertising, video and content agencies. I also work with startups, SMEs and companies for content creation.
My clients
Some of my esteemed projects include: Qatar Airways, VISA Middle East, Bupa Arabia, Al Ahli Saudi Football Club and more recently, National Bank of Abu Dhabi.
Contributing to Agencies as freelance copywriter and content writer
I have and am contributing to various agencies of the region as a freelance copywriter and content writer:
77 Media, Jeddah
Sandstorm, Dubai
Mockup Advertising, Jeddah
Mohamed & Ali, Dammam
Millimeter Brands, Riyadh
Lub Creative, Jeddah
Xelement, Riyadh
Milk Design, Jeddah
eDesign, Jeddah
Ram World, Riyadh
Root Agency, Riyadh
Funoon Harakat, Jeddah
Education
I am Masters in Business Administration (MBA). Topper of the batch with Silver medal on 3.90 CGPA.
Background
Born in Makkah, having childhood spent in Jeddah and now living in Riyadh, I understand the dynamics of the local Saudi market.
A Team Player
I write smart copies for companies, agencies and individuals, looking for a writer who can understand their needs, listen to their ideas and contribute to their creative process.
I am a natural team player. So I have great coordination with your team in order to produce great results for everyone.
My Vision
Passionate about words and details. I believe in continuous journey of learning. Always striving for more. Producing a positive impact in people's lives through my words.