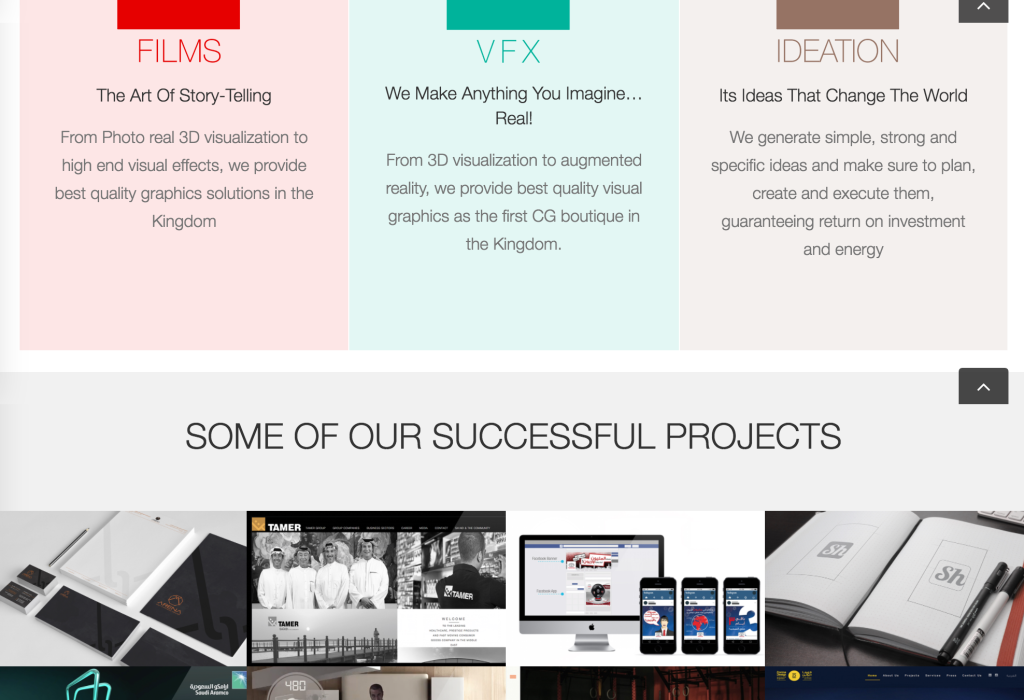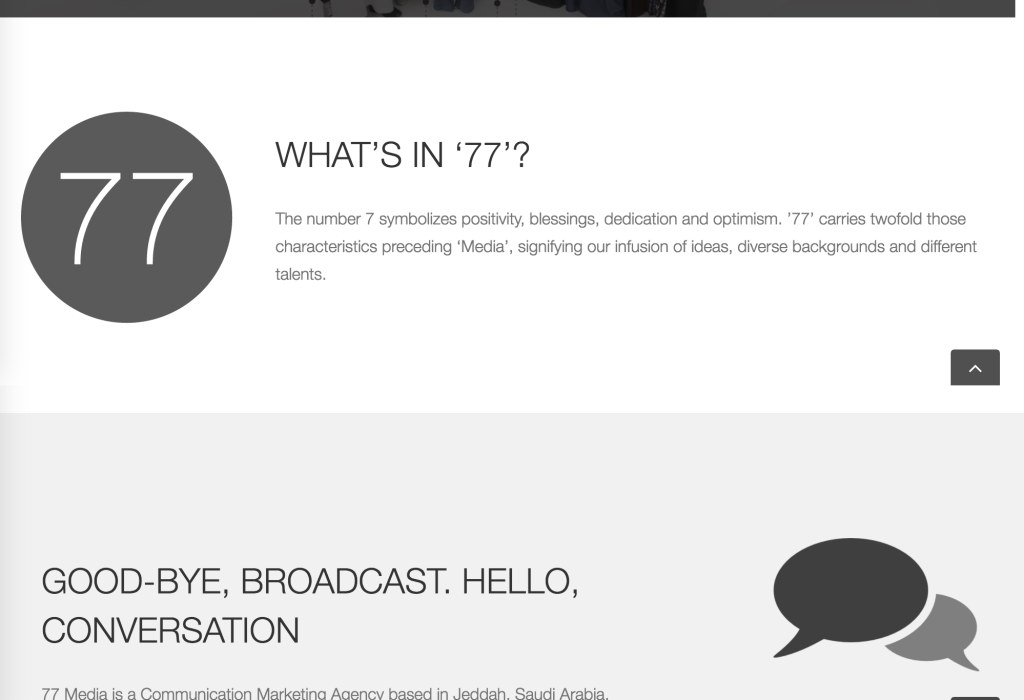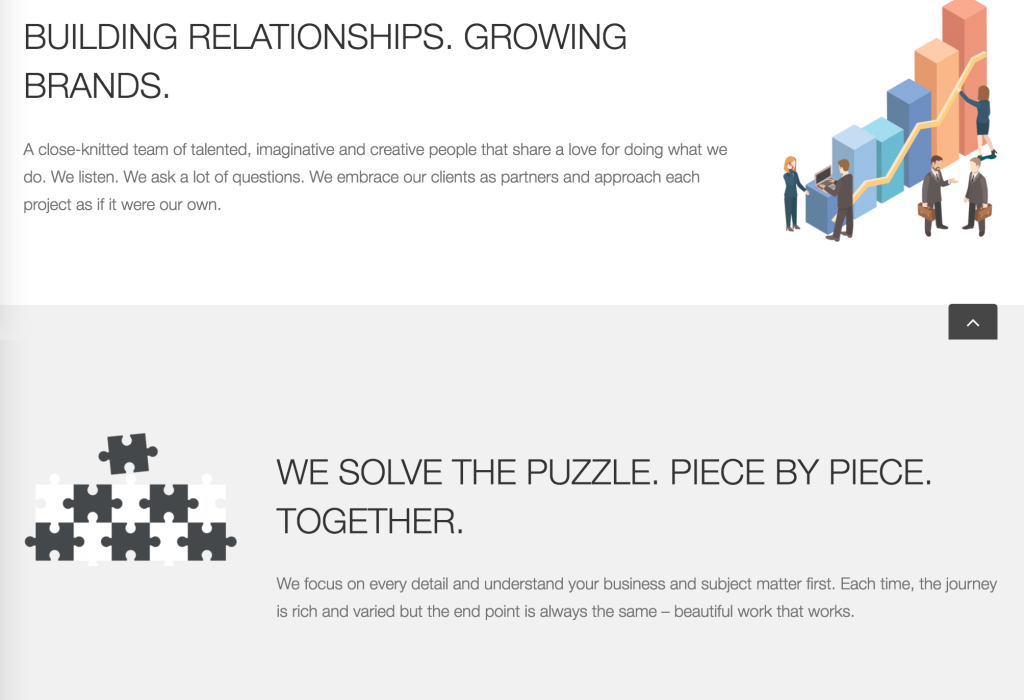 Creative Website Copywriting.
Creative website copywriting for a creative, marketing and communication agency. 77 Media is located in Jeddah, Saudi Arabia. Content and web copy is written by Laila Essa, a freelance copywriter. Laila writes content and copy for agencies and companies. She writes for clients in Riyadh, Jeddah, Dammam, Dubai, Abu Dhabi, Sharjhah, UAE.
This project took one month to complete. Project can be viewed at www.77-m.com.
A little about me:
I am a full-time freelance copywriter and content writer. I work with creative/ad agencies, startups and companies all over Saudi Arabia and UAE. Some of my esteemed clients include: Qatar Airways, VISA Middle East, Bupa Arabia, Al Ahli Saudi Football Club and more recently, National Bank of Abu Dhabi.